"I feel betrayed," said Professor Grant Drummond, head of La Trobe University's department of physiology, anatomy and microbiology.
"You devote your life to something that's not political, trying to improve the health of society. And it just feels like the government has turned their back on universities, on all the research I've been working towards for 25 years."
Professor Drummond's department works on trying to find cures for stroke, cardiovascular disease and viral illnesses.
Many of these projects are already being paused or cut back. Cuts to teaching and administration staff meant researchers would need to pick up the slack, leaving about 20 per cent less time for research, he said.
The pandemic has exposed deep problems in the way the country funds research, where many researchers must compete for scant government funding. In a submission to a senate inquiry earlier this month, the Australian Academy of Science called the system "broken".
Eureka prize-winning cancer biologist Associate Professor Darren Saunders decided to leave the University of NSW at the end of August.
"It's carnage. I feel good about getting out," he said.
Professor Saunders works on finding cures for breast, pancreatic and prostate cancer, as well as motor neurone disease. One of the cancer drugs he worked on is currently in phase two of clinical trials. A gene therapy he worked on for motor neurone disease is at the animal studies stage.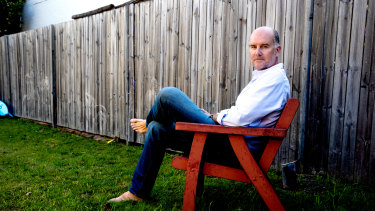 "The morale, it's rock bottom. I have not seen morale like this in my whole career. Most people are very nervous, upset, downbeat."
Monash University, which has announced 277 voluntary redundancies and cut 477 casual staff, has announced plans to close down its instrumentation facility, a workshop that custom-builds scientific equipment integral to research.
A letter signed by 24 leading academics from Monash, seen by The Age, said the facility was integral to more than $41 million of research, including a research centre working on nanomaterials, as well as research on physics and brain injury. The facility enabled research on how the brain recovers from injury, as well as on the connection between depression, sleep and PTSD.
The facility was also crucial in keeping the university's observatory running, scientists said.
"These are crucial facilities for their research," said Ben Eltham, president of the National Tertiary Education Union's Monash branch. "They build custom instruments – you cannot buy them off the shelf."
A university spokeswoman said the facility was being closed because there wasn't enough work for it.
"The required services provided by the platform exist within other faculty and platform service areas and we will ensure a smooth transition of required research support to other support areas."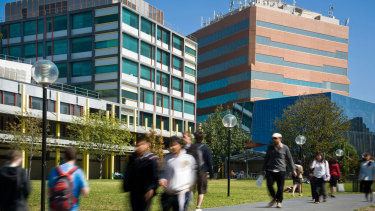 Economist Liam Lenten, who was working on anti-doping research with the International Olympic Committee, took a voluntary redundancy as part of La Trobe University's first round of 239. He expects a second involuntary round to follow.
"It's toxic. Pretty dismal morale," he said. "For the foreseeable future, there is not going to be much scope for scientific research."
Neil Owens, who worked in the University of Melbourne faculty of business and economics grants administration team, lost his job last week. He said many colleagues were waiting for the sword to fall on them.
Loading
"We're likely to lose a whole generation of researchers," he said. "There is a broad attack on academic or intellectual rigour.
"And it just does not make sense. I don't get it. Why have the universities been hung out to dry?"
In a statement, Education Minister Dan Tehan said he had "been working through a range of options with a group of vice-chancellors to develop a funding model that will support our research ecosystem."
"Next week, the Treasurer will detail our plan for Australia's economic recovery in this year's budget, and I will have more to say on research after that."
Trump Biden 2020
Our weekly newsletter will deliver expert analysis of the race to the White House from our US correspondent Matthew Knott. Sign up for The Sydney Morning Herald's newsletter here, The Age's here, Brisbane Times' here and WAtoday's here. 
Liam is The Age and Sydney Morning Herald's science reporter