Editor's Note
This story is brought to you by the All Of Us Research Program and Blue Cross Blue Shield of Louisiana.
In her work throughout Louisiana, Ellen McKnight has noticed a worrisome mindset in minority communities. Often, members of the younger generation expect to be diagnosed with chronic conditions such as Type 2 diabetes, high blood pressure, kidney disease, cancer and more. They have seen their parents, grandparents and other relatives cope with these conditions for years and assume their future will be similar.
But people like McKnight, a nutrition, wellness and public health advocate with The Maxine Firm, are working to change that mindset. The firm's work includes bringing minority-focused healthcare professionals to Louisiana communities to educate people about preventing such chronic diseases.
"We pride ourselves in undoing some of that mindset and shifting communities to think more about wellness," McKnight said. "A lot of that is based on research. We can tell them what they can do to impact their own health outcomes."
That's why McKnight was on board when she learned about the All of Us Research Program, a 10-year national project with a main goal to include more under-represented people in health research. Officials hope the results will lead to a better understanding of how diseases affect different populations, as well as the creation of treatments that will lead to better health outcomes among minorities.
"Compiling all of that information will make it easier for providers and researchers to figure out the most effective forms of treatment," McKnight said. "High blood pressure is rampant in African-American communities, but we know that certain medications, like ACE inhibitors, don't always work well in those communities because they can cause extreme swelling. That wasn't known before because very few African-Americans were involved in those clinical trials. We see the same thing with our Hispanic communities. There is an asthma medication that does not work well in Hispanics. Having members of those communities as part of the research is a huge step toward developing better medications and solutions."
Pastor Donald E. Montgomery Sr. of Baton Rouge shares McKnight's optimism. Montgomery first learned of All of Us at a pastors' meeting and immediately signed up. Following his initial health screening, Montgomery said he has been working on losing weight, following a healthy diet and keeping his blood pressure in check.
"One of the things that needs to change in medicine is what I call the shotgun approach to treatment. Today, everybody is given the same treatment, but it doesn't work for everybody," Montgomery said. "Individual bodies work and respond differently. By participating in All of Us, we're going to give information that will help the medical community know that they can do different things to effect change in different people."
Montgomery said he has been encouraging people of all ages to participate in the study, whether they are older adults facing diabetes and arthritis or younger people with less serious conditions such as frequent colds and runny noses. However, healthy people also can and should take part in the research study.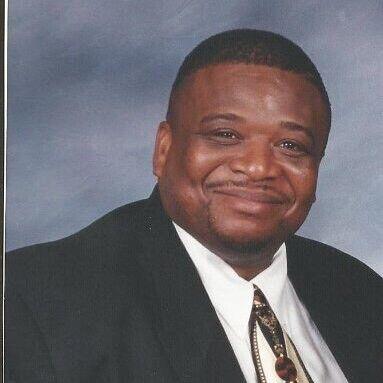 "I think it's a really good program," Montgomery said. "It gives us an opportunity to have a voice within the medical community about the ailments we deal with every day. This is our chance to show that there are ways to deal with these without having to use the same approach every time."
McKnight and The Maxine Firm are also working to encourage people to participate in All of Us. So far, she said it's been a "slow road" because of distrust and wariness in some communities. But people are becoming more receptive, especially as COVID-19 has brought other health conditions to light.
"COVID-19 lit a fire under a lot of people," McKnight said. "They realized that they had to take more precautions and how susceptible they can be. A lot of people now want to do better and make overall health improvements."
Although the final results are still several years away, McKnight said she is already curious to see how they will translate into change.
"I'm really curious to see what measurable impacts we will be able to see in African-American communities," she said. "Will it be a decrease in diabetes prevalence? Will it be a change in mindset around physical activity? What policy changes will we see? I'm very curious to see how those changes play out."
If you are interested in participating in All of Us research, visit www.joinallofus.org/la. If you have questions about the program, advisors are available from 6 a.m. to 9 p.m. Central time, excluding public holidays. To reach an advisor, call 844-842-2855, email help@joinallofus.org or start a live chat on the website.